New Pathways4Youth Event!
You are Now on: Home

New Pathways4Youth Event!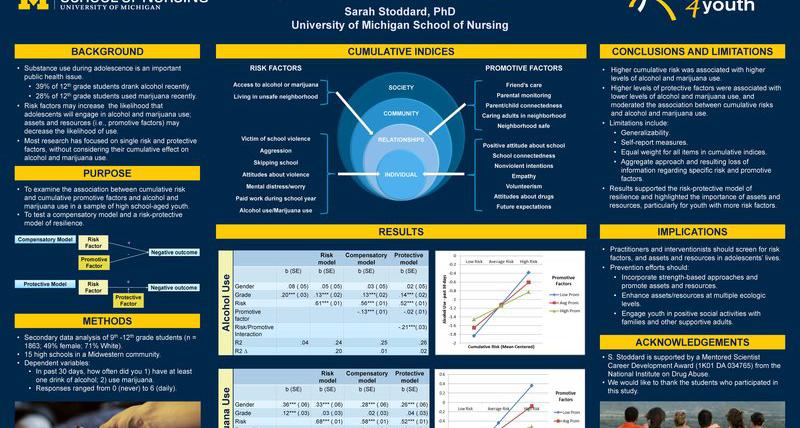 Dr. Sarah Stoddard, Director of the Pathways4Youth Research Lab, will be presenting her poster "Risk & Protective Factors for Youth Alcohol and Marijuana Use: An Ecological Approach" at the Society for Prevention Research Annual Meeting.
View her poster here and check out our Updates page for more information about this event and other happenings in the Pathways4Youth Research lab!
To learn more about the research being done in the Pathways4Youth lab, check out our research projects here.