Collaborative Projects

In collaboration with the Center for Sexuality and Health Disparities, Dr. Stoddard provides her expertise on adolescent development for their study of Health Disparities in HIV Prevention. The collaborative project was recently funded with a $9 million dollar grant from the National Institutes of Health to adapt and test an HIV prevention intervention, iCON, for adolescent men who have sex with men.

---
The UMHS Adolescent Health Initiative provides technical assistance, training, and expertise in developing policies and practices related to adolescent health to agencies across the nation. Dr. Stoddard is participating in the evaulation of this work.
---

The Flint Adolescent Study uses a socio-ecological life span approach to examine drug and alcohol abuse and dependence from adolescence through middle adulthood.  The original goal of the study was to explore the protective factors associated with school dropout and alcohol and substance use during the high school years of adolescence. The research team continues to examine risk and promotive factors associated with drug abuse and dependence, and the effects of adolescent alcohol and drug use on adult health and behavior.
---
The Flint Adolescent Study Generation 2 is a follow up study with the children of the original FAS participants.  The specific aim of the study is to understand the inter-generational transmission of risk for alcohol, tobacco, and other drug (ATOD) use in an urban, predominantly African-American sample. Applying a socio-ecological developmental framework with a resiliency perspective, the research team is studying how family, neighborhood environments, and past and current behaviors, attitudes, and experiences of parents  influence their parenting attitudes and behaviors over time.
---
The CDC-funded Michigan Youth Violence Prevention Center  (MI-YVPC) seeks to reduce violence and create healthier environments for youth age 10-24. Through

multiple interventions, the Center works with youth, families and the community at large to reduce risks for violence in a neighborhood in Flint, MI. The Center is a partnership among the health department, health systems, community organizations, law enforcement, Michigan State University, and the University of Michigan School of Public Health and Flint Campus.
---
Researchers have sought to understand the Internet's role in young adults' risk-taking behaviors. Informed by a Social Influence and Integration Model of alcohol and other drug use (AOD), the Virtual Network Study sought to examine how the use of the internet influences youth's substance use behaviors. The study contributes to the growing body of Internet-based research methods by examining innovative strategies to maximize the internal and external validity of web-based findings from an ethnically-diverse sample of youth transitioning into young adulthood (ages 18 to 24).
---
YES: Youth Empowerment Solutions for Positive Youth Development is a curriculum-based violence prevention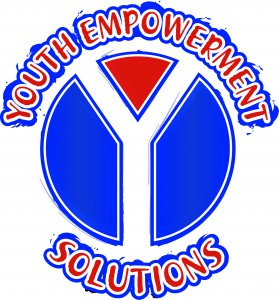 program that is based on youth empowerment and community engagement. The goal of the program is to provide youth with opportunities for meaningful involvement in preventing youth violence and creating community change, enhance neighborhood organizations' ability to engage youth in their activities, and change the social and physical environment to reduce and prevent violence (especially youth violence). The program includes youth empowerment activities and community development projects.